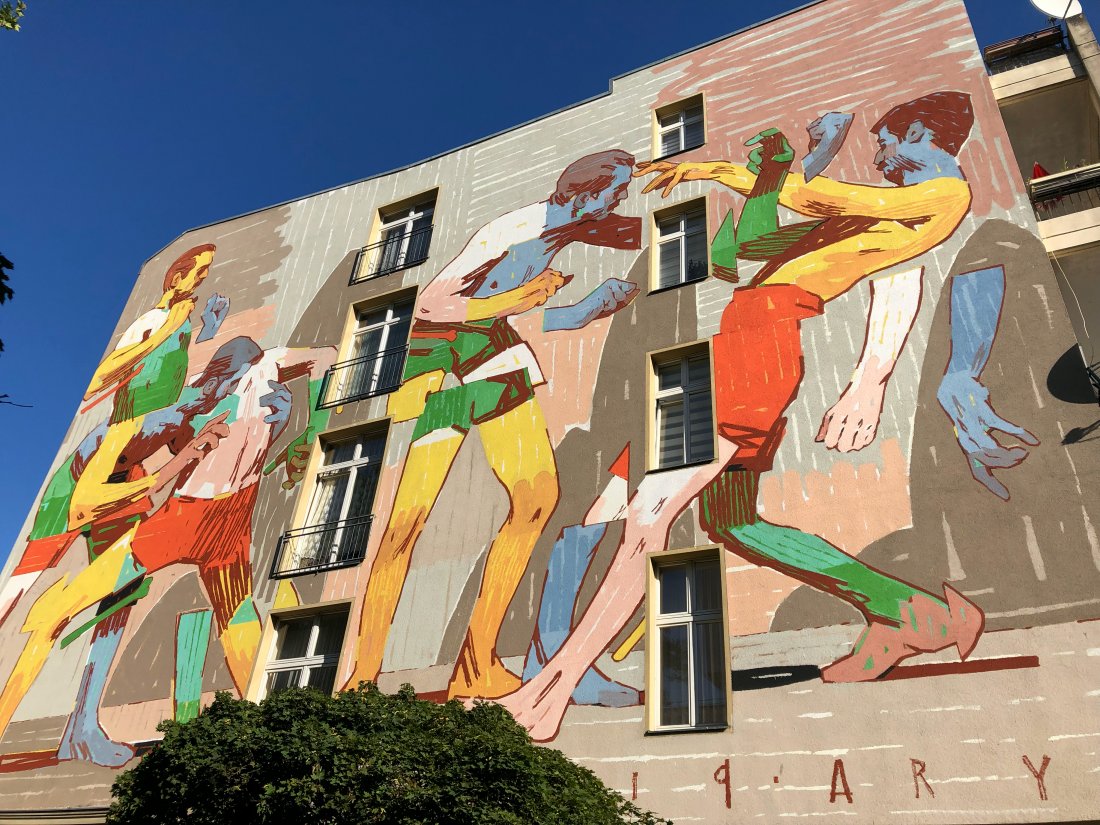 Street art 'Drive-by' Tour
It's fun to go searching for the newest pieces of mural art in the city on a street art tour by car.  Berlin is a world renowned center of street art with an eclectic collection on its many walls. Today, street art has spread out so much throughout the city that you can find it in almost every district.
Street art developed intensely in Berlin since 1980 influenced by the street art scenes in the US. Especially left wing protest movements featured on walls of buildings in the western part of the divided city and The Wall was also largely covered with graffiti – on the western side – mind you!
After German reunification, Berlin became even more interesting for the street art scene, due to the many derelict industrial and residential buildings in the city. In the post reunification period a number of spray areas, called "halls of fame" emerged. Amount, diversity and quality of street art and graffiti made Berlin a popular destination for international graffiti and street artists.
Besides the images spray painted on walls and subways, other art forms abound. Stencils, produced with templates and spray cans, became popular in the Berlin punk scene. Sticker art is well known in Berlin Kreuzberg and Friedrichshain. The "Berlin Kids" use Pixacaos, a style originating from Brazil, to cover walls of buildings in Berlin. They climb up on high buildings and lower themselves with ropes to put up their paintings. Scratching was developed in New York City in the 1990 and is found frequently in Berlin. Especially public transport windows are affected. A variation of scratching is etching, using hydrofluric acid in marker pens.
Street art can be competitive: The Berlin spray crew "1UP" (one united power) was the leading crew since 2003 but from 2014 on the "Berlin Kids" took first place in the Berlin street art scene. They challenged the 1UP crew with their sensational stunts and exceptional art.
Since 2018 Berlin celebrates its own Mural Festival. Last year top notch street artists added 11 murals in the eastern districts of Marzahn and Hellersdorf.
I'm sure you will agree with me that some of the murals are very impressive and do beautify many drab facades. You're not convinced? Let me show you some. Come with me on one of my "off the beaten track" tours to discover some of the best street art pieces in the city.
Posted by our guide
Karin Schneider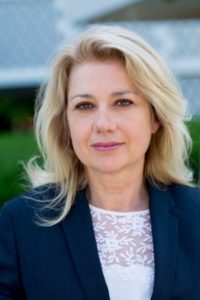 (click on image for profile)
Pictures: Karin Schneider